Stylish energy class A premium lofts and apartments at the historic Volta Quarter
In cooperation with the highly regarded KOKO architects, the second phase of the Volta Quarter has been erected. The architecture boasts a characterful industrial style, which has been reimagined both in the form of a timeless brick facade and in modern minimalist structures, enhanced by unique bespoke windows and decorative balcony railings. Volta Residents will feature a variety of unique homes – edgy 1-4-room apartments, multi-level lofts as well as exclusive penthouses.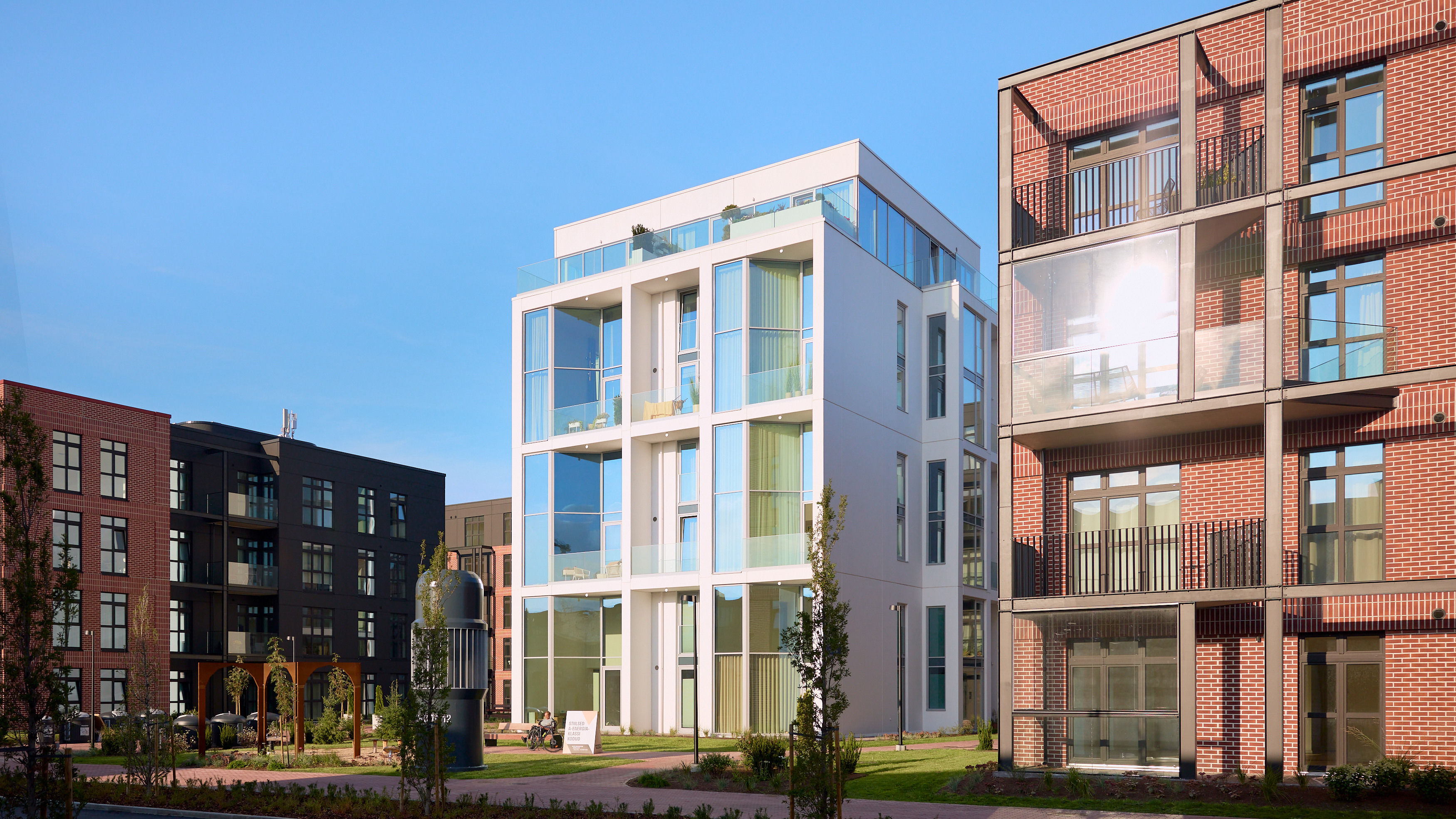 High ceilings, mezzanine floors and stunning chequered windows
Ceilings up to 3 m high in the apartments
Ceiling height of lofts up to 5.4 m
Views of the sea, Old Town and lush park area
Most units have a spacious balcony or terrace
Unique floor-to-ceiling windows
Lofts with multi-level layouts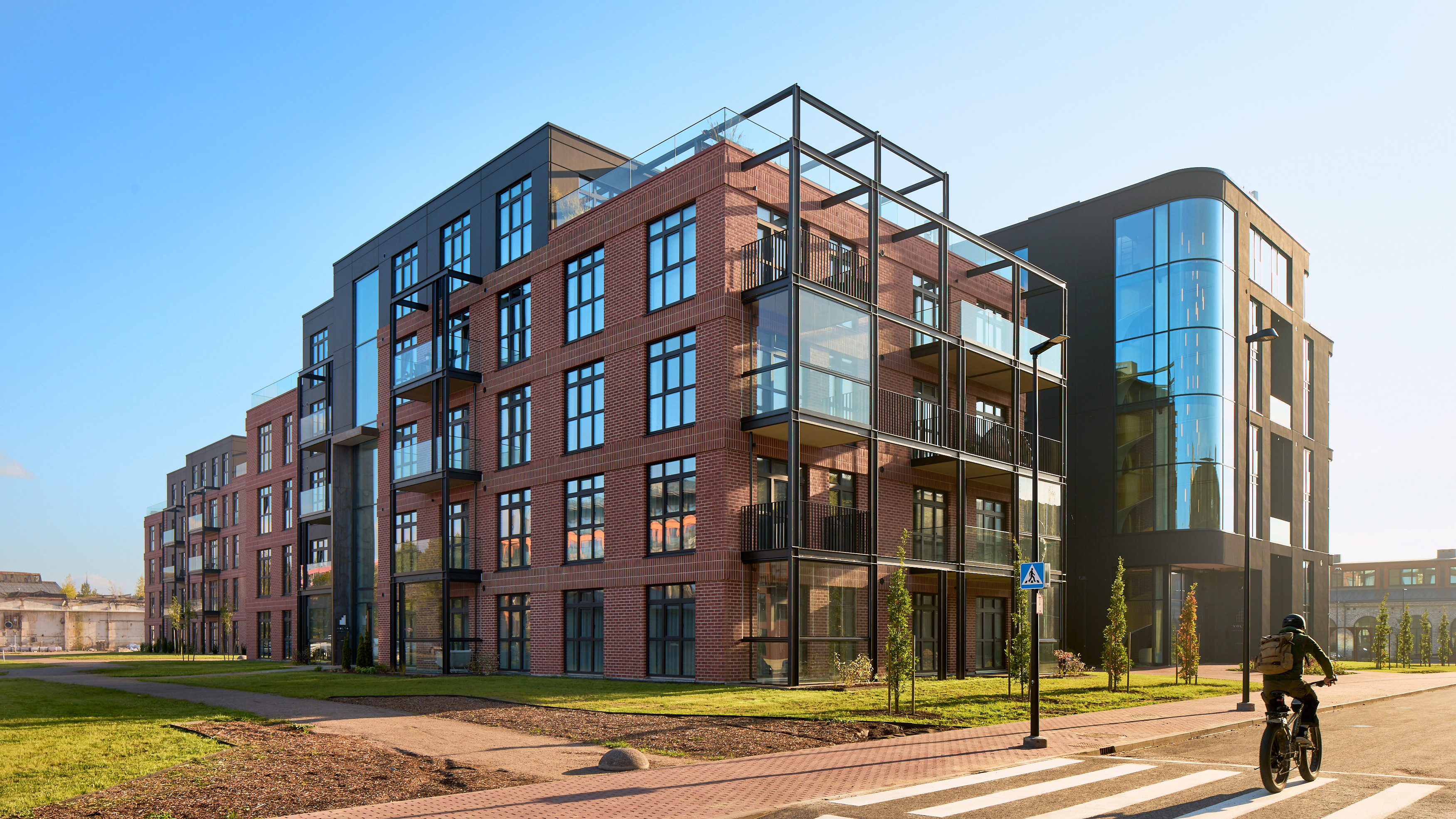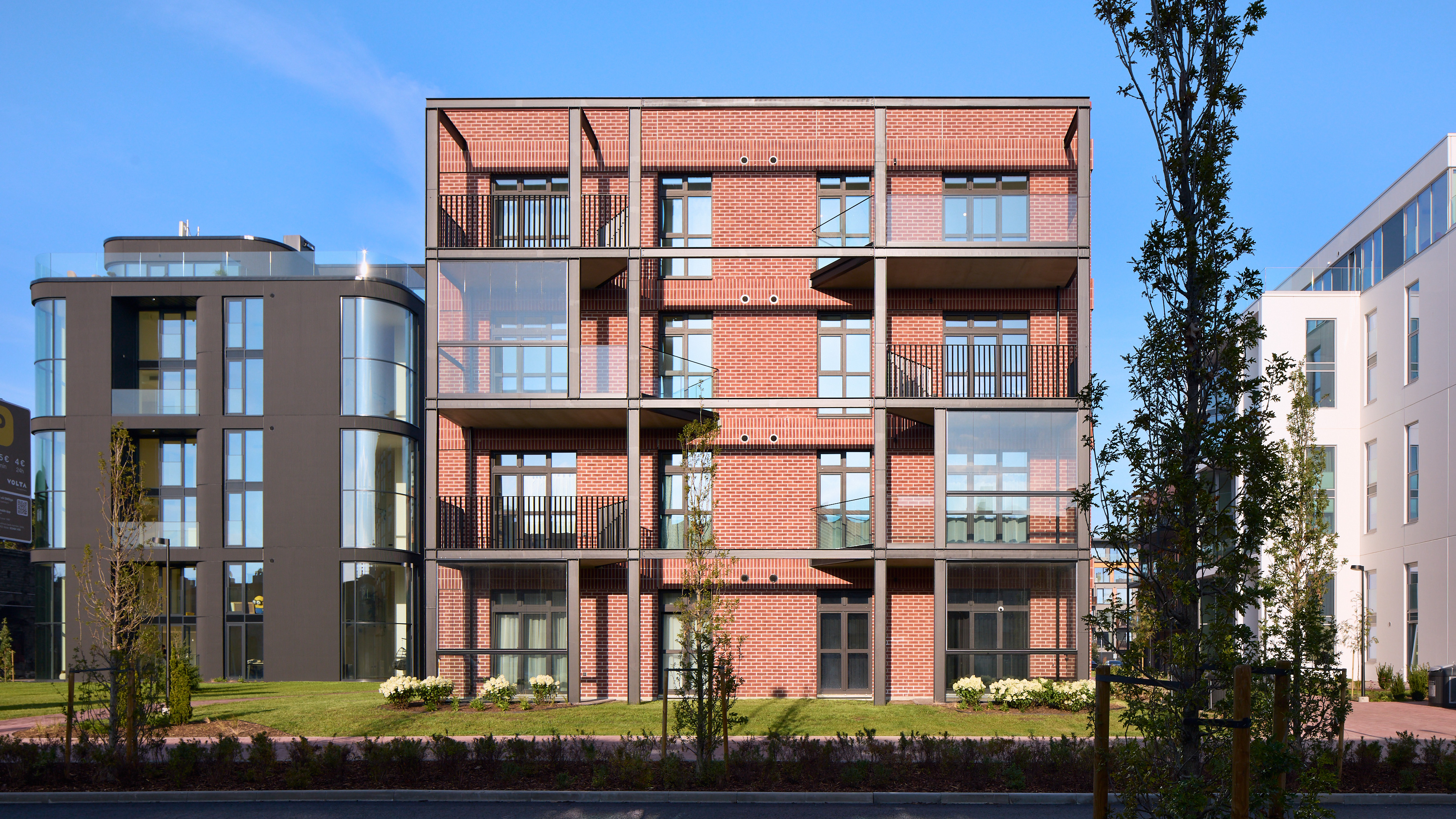 Progressive and sustainable energy class A homes
Integrated cooling system for lofts
Solar panels on the roof
Windows with high UV factor
Underground parking garage
Bicycle storage room
Possibility of electric car charging point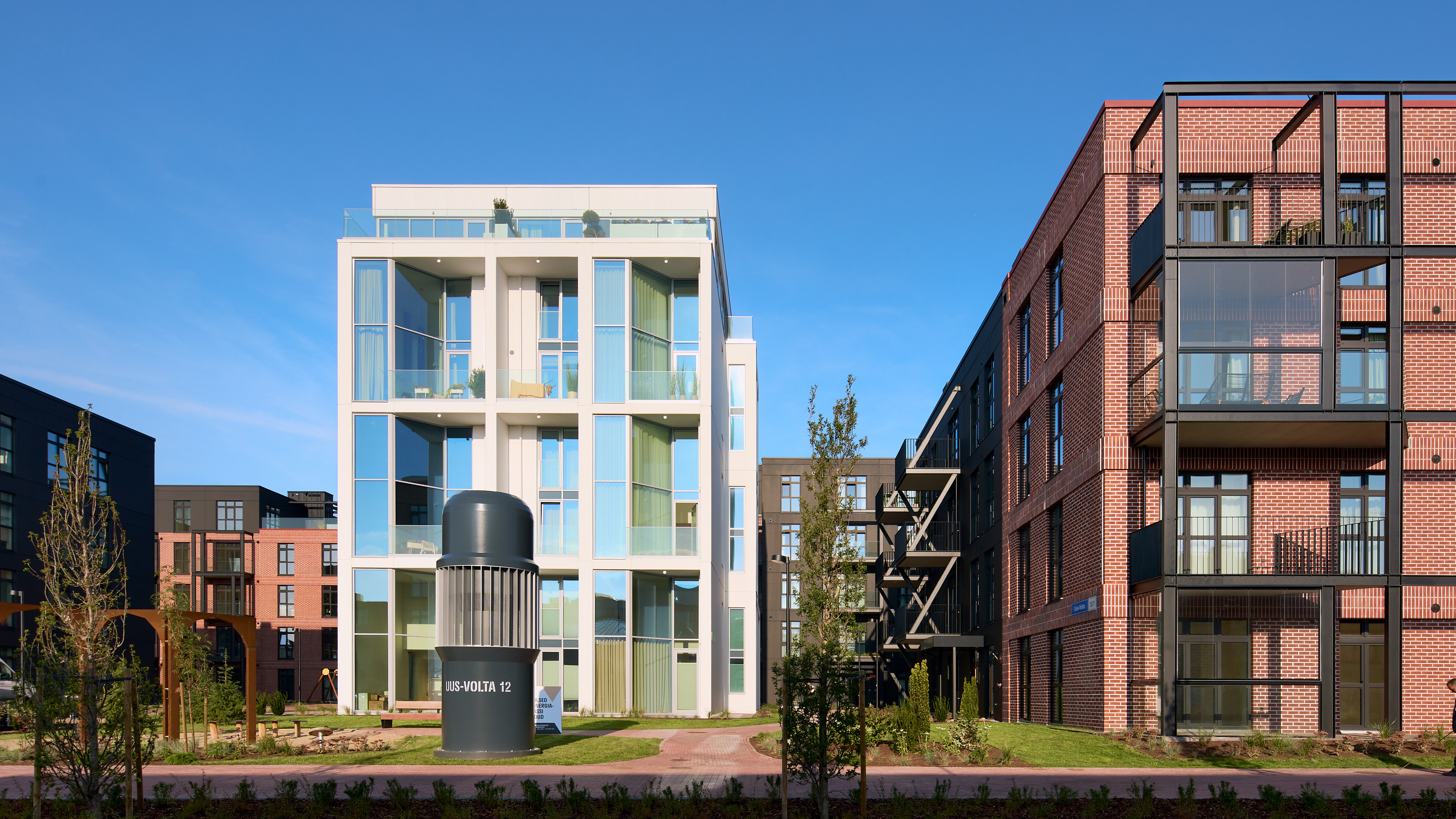 Uniquely individual architecture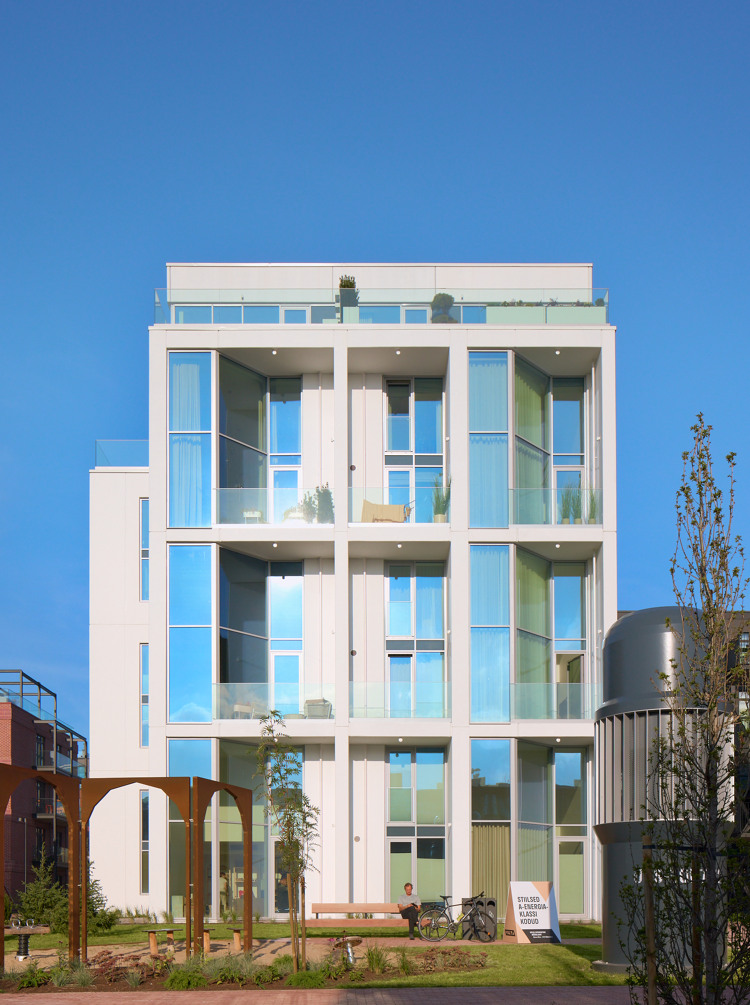 12/2 Uus-Volta St
Edgy minimal white concrete facade with large floor-to-ceiling glass surfaces. Unique multi-level lofts with 5.4 m ceilings, balconies and rooftop terraces.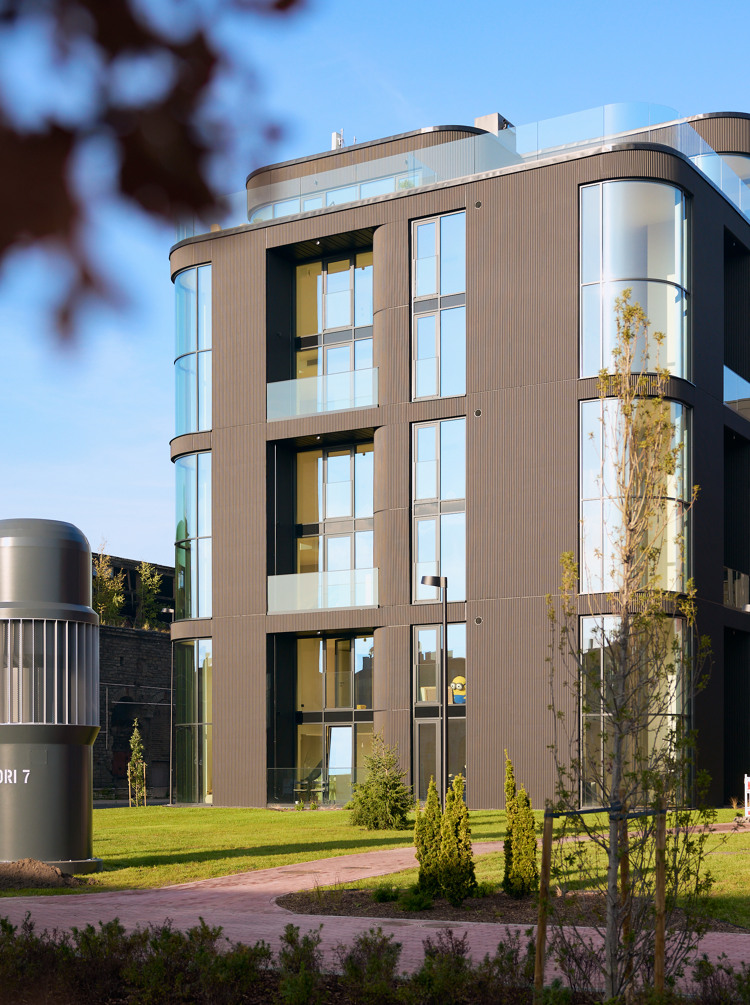 7/2 Mootori St
Ultra-modern architecture with stunning round corner windows, 5.4 m high ceilings, a 7-storey golden main staircase and a luxurious furnished lobby.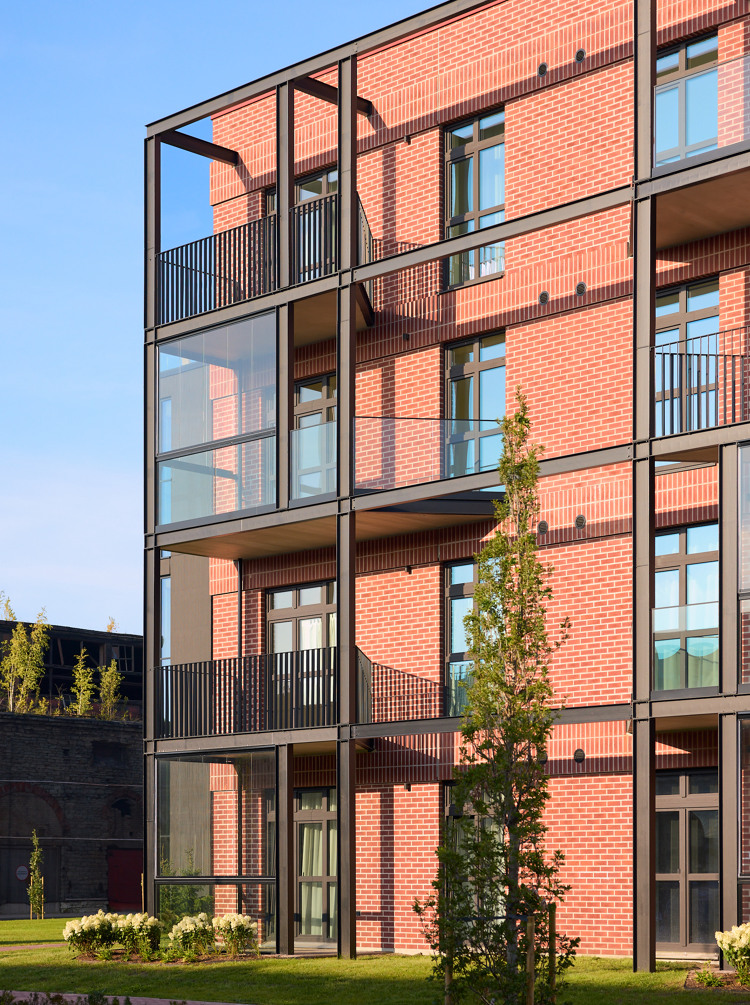 Most apartments feature a balcony or terrace and penthouses a rooftop terrace with sea, Old Town and city views.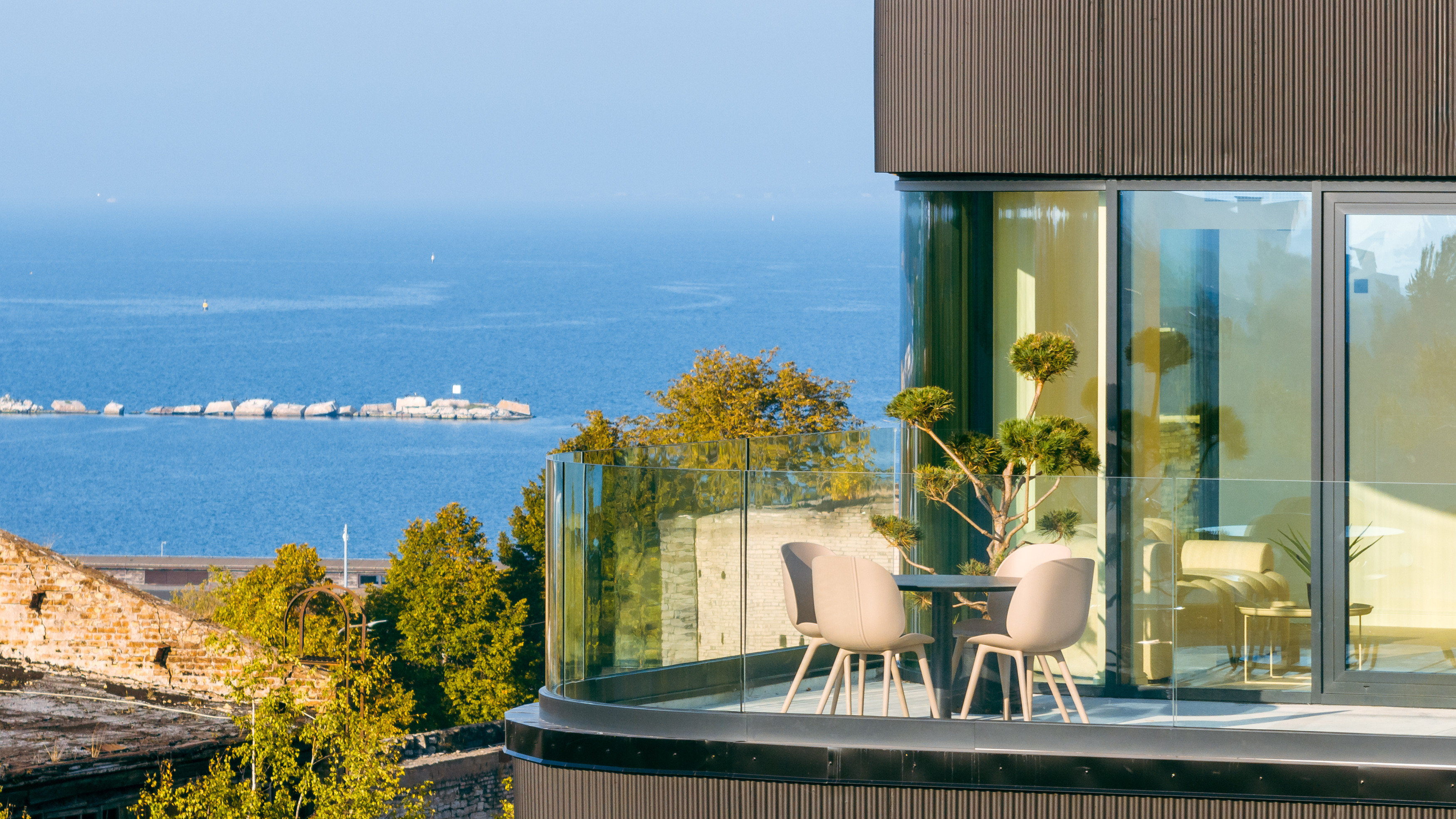 All homes are move in ready!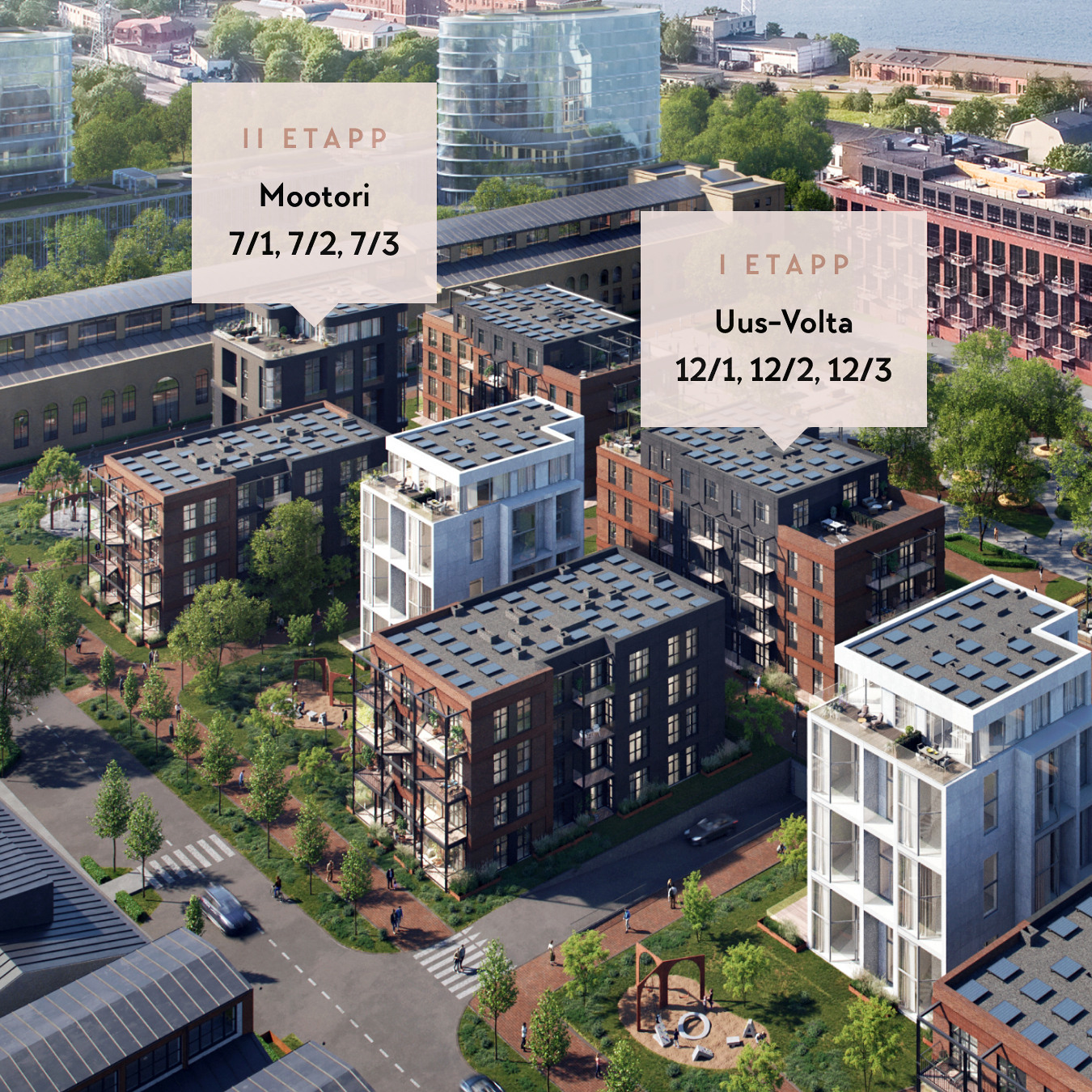 November
2021

I & II phase construction start

May
2022

July
2022

September
2022

November
2022

I quarter
2023

II quarter
2023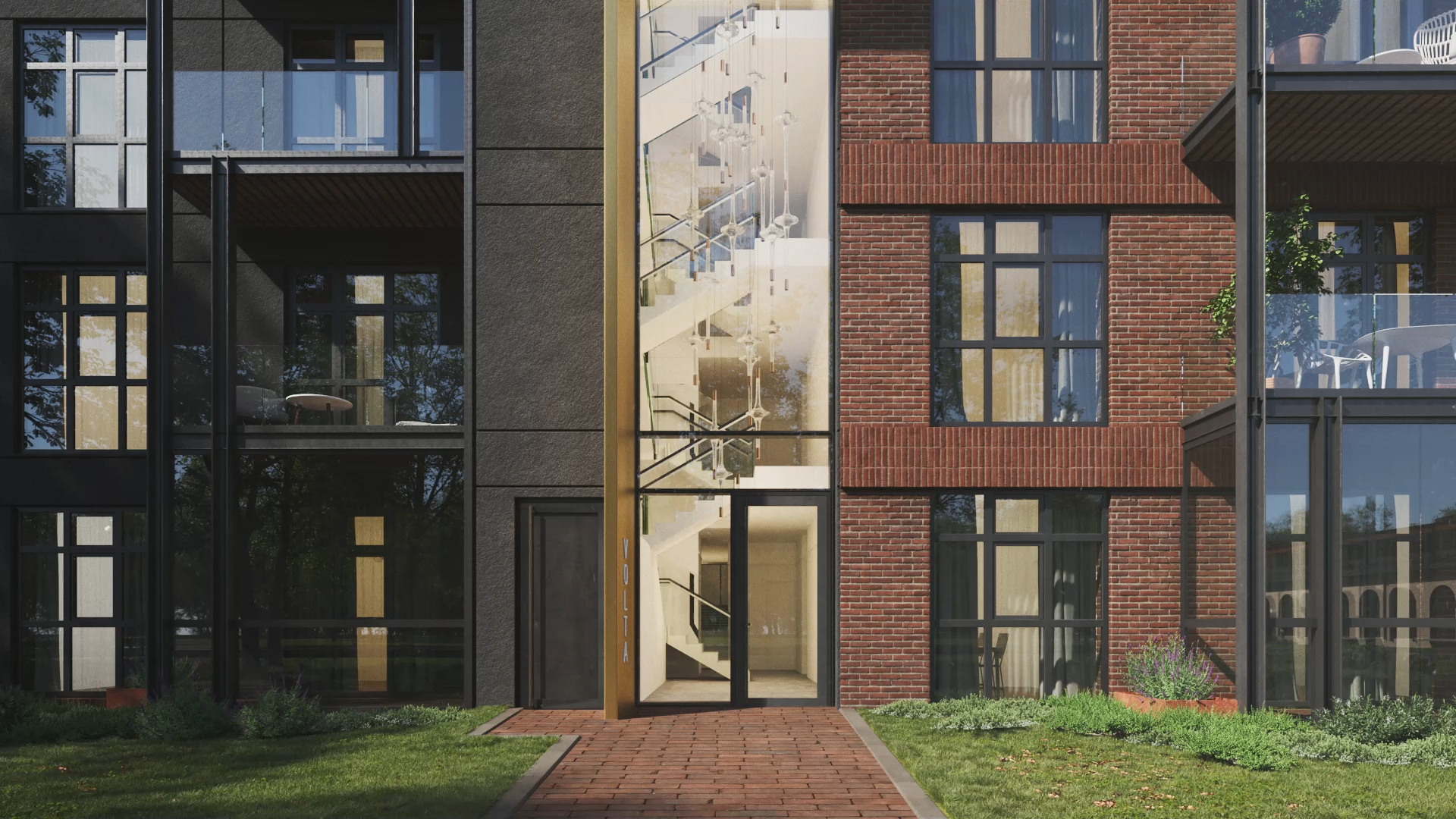 An outstanding architectural dialogue
The main inspiration for the architecture is the environment in which the buildings are located – the former Volta factory. The architecture of historic buildings has a clear structure, the constructions are rational and the rooms are luminous – we have applied the same principles in the design of new residential buildings. Each building has their own character, but at the same time their architectural language is in dialogue with the existing structures.

Chief architect Raivo Kotov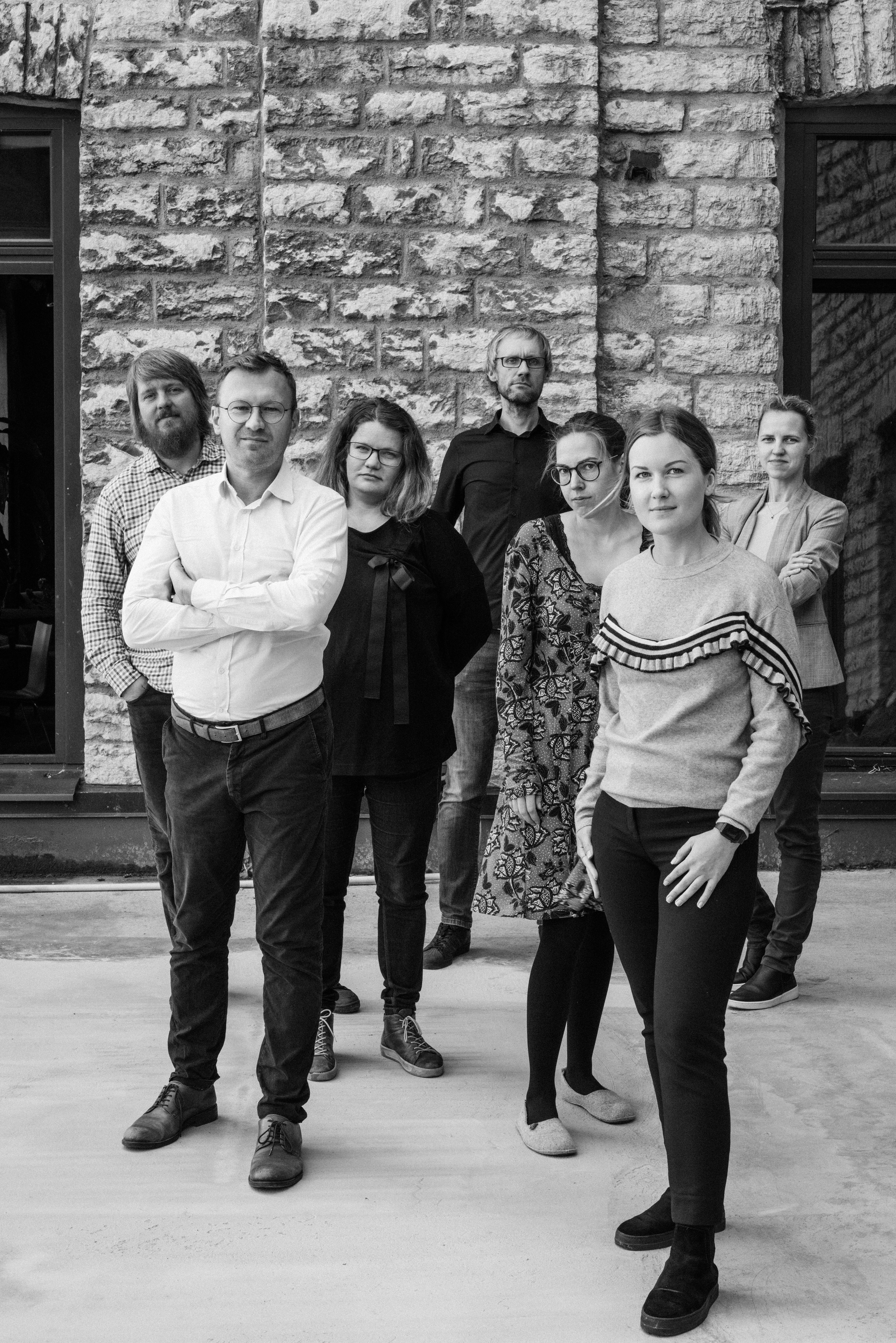 Join Endover's Premium Club and get exclusive info and offers
Terms of use
Can we provide more info regarding Volta Residences?
Holiday gifts up to €36,000!
During holidays, kitchen credit worth up to €15,000! Euribor costs covered for a year! The home has a 3-year warranty!
New phase now FOR SALE!
New energy class A homes in historical Volta quarter